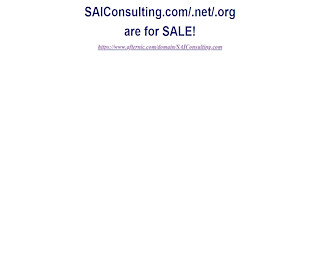 Everyone wants to build the house of their dreams. And to do that, a fine residential construction consultant with the right knowledge and skills is much needed. Even if you're planning to remodel your house, a trustworthy residential construction consulting firm will ensure that your house looks nothing less than a masterpiece right in your budget. Besides, the right constructor will not only deliver you impeccable results but will also make the entire process smooth and hassle-free for you. So you wouldn't want to make any bad decisions because no one wants to take any risk when it comes to their homes. Gladly, SAI consulting is here to give top tips on how to choose the best residential construction consultant.
Do your Research: Before you start looking into different construction consulting companies, use the internet and find out what does a construction consultant does? What are the different consultants involved in the construction of a building? Who is a consultant on a construction project? What are typical construction management fees? The answer to these questions will help you in making a better decision. Now you need to search for reputable construction consulting firms and make a list. And for that, you can ask people around because word of mouth helps you find the best quality services. For example, ask your building inspector to give you information about the different contractors he has worked with within the past.
Look at the Years of Experience: Once you have the list, now it's time to dig into their work experiences. You want to make sure that you work with a professional team since you want to get great results in a timely manner. A firm that has been in the business for quite some time will have gained the necessary skills and knowledge over time to solve all the issues that might occur during the construction.
Ask Questions: After completing your research, set up a meeting with the chosen construction consultant and ask whatever questions you have in mind. For example, If they have handled a project like yours in the past? What is their work style? How many people will work on your residential property? What is their pricing policy? This will help you in determining what kind of end result you can expect from the company.
Ask References: Before deciding on any one of them, don't forget to ask for references. Such as the clients they have worked with, subcontractors, architects, etc. Get more information about the company's competency through them. How was their working experience? Were they able to complete the job in a timely manner? How closely were they involved with the workers? Get as much information as you can before making up your mind.
Don't Rush the Process: Don't be in a rush while hiring a construction consulting company. Take your time and analyze every aspect. Hence, it is better if you start the process early on because the more time you will have, the more informed decision you will be able to make.
Contact SAI Consulting for the best business process improvement services on the earth: Phone: (904) 273-9840
SAI Consulting, Inc.
(904) 273-9840
PO Box 1755
Ponte Vedra Beach
FL
32004
US